Welcome
'Peter Sheppard Skærved er en sann virtuos, formidler og historieforteller.' – Bergens Tidende. February 2016
I am delighted to answer-just use the 'Contact' link. It is incredibly useful for me to be able to hear responses, ideas and suggestions, so I really appreciate them
Kreutzer Quartet in Tianjin 17th October-21st October
We are in residence this week at the Tianjin Conservatory of Music. This will involve two concerts of works written for us by Sadie Harrison, Michael Finnissy, Robert Saxton, David Matthews, Laurie Bamon, George Holloway and more, and (already) fascinating workshops with the composers studying at this extraordinary music college.
Collections Up Close: With the Viotti Stradivari 30 9 16
Today I curated and led a packed afternoon & evening focussing on the great 1709 'Viotti ex-Bruce- Stradivari, at the Royal Academy of Music. MOre info and pictures here! http://wp.me/pH1iH-5Jy
New Release! Michael Slayton 'Sursum' 26 9 16
This just in: 'Sursum', the new Album from Michael Slayton on Navona Records, including the eponymous quartet written for the Kreutzers. With Neil Heyde, Mihailo Trandafilovski, Clifton Harrison, Congratulations Michael! More info at. http://www.navonarecords.com/catalog/nv6062/
Elliott Schwartz at Symphony Space 'Darwin's Dream'
For more pictures and information, go to LINK
Continua-USA September 11-16th 2016
So this week, if there is a theme, it is the fundamental unity that exist between the practice, the making, and the experience of music at any time in history. As a way of clarifying this process, I have elected to erect a wall, and to effectively CANCEL the 19th and 20th centuries from my music making, very temporarily, to explore the dialogues. Perhaps inevitably after a summer of travel in the USA, walking, on ships, ferries, planes, trains, automobiles, in mountains, fjords, deserts, glaciers, prairie, and on the ocean, the fundamental human colloquy, with the natural world, is taking centre stage. I make no apology for the fact that the struggle to find a foothold in landscape where I am just the tiniest part-by a dormant volcano, close to calving glacier, or just with my toes in the Mississippi-is moving to centre stage now. But it is taking a little time.
On Sunday, at the Compass Center, in Brandon Vermont, I explored this in a 'talking concert' setting, with an audience, the music stretched back to the Ancient Greeks, with a focus on 17th Century Northern Italy and Austria, and leapt to our time to the dialogues which my present day collaborators enjoy, with our forebears.
Beginning today, at Ithaca College, NY, I will offer this dialogue to young composers and players, in the fantastic company of my dear friend, the composer Evis Sammoutis. Let's see what happens.
Announcement! Residency at Ithaca College (NY)
An exciting outcome of my ongoing collaboration with composer Evis Sammoutis, and our work together on his 'Nikosia Concerto'. This announcement from Ithaca College:
'Renowned violinist Peter Skærved will be Artist-in-Residence at Ithaca College in the fall and spring semesters. During his residency, Mr. Skærved will perform new works written specifically for him by IC faculty and students. He will also work directly with composition students, delivering lectures on contemporary string techniques in addition to workshopping and performing select student compositions. '
American discoveries Ole Bull in St Paul 8 8 16
This violin, it seems, was presented by 'Myllargutten' to Ole Bull, in 1860. Today, I played it for the first time. To find out more, go to LINK
16 th July Premieres and Collaboration at the Michael Tippett Centre, Bath Spa University
Ole Bull's Amati-A review in English! 5 7 16
 'Enthusiasts of historical violins will be eagerly awaiting succeeding volumes of this most worthy and enjoyable project.' Thanks toStephen Sutton and Roderick Chadwickhttp://www.musicweb-international.com/classrev/2016/Jul/Great_violins_v2_ATH23205.htm
3-7-16Interview for http://www.musicvoice.it/
This just out, if you can read Italian. Link here: http://www.musicvoice.it/classical-music-time/2395/peter-sheppard-skaerved-colui-del-tu-ad-uno-stradivari-ole-bull-the-great-violins-viotti-amati-guarneri-del-gesu/
30th June-Recording David Matthews 8th Quartet with the Kreutzer Quartet
This is the 10th of David's extraordinary quartets which we have recorded. This extraordinary cycle of pieces, each one a masterpiece, is one of of the greatest achievements in chamber music by a composer of our times, and I am enormously proud to have worked with David for all my professional life. For outtakes, go toLINK
21st June-Recording Henze Violin Sonatas with Roderick Chadwick
Very proud of this: as of yesterday, I have recorded all four Henze concerti and the three sonatas. I confess, happily, to a lifetime of wonder at Henze's music, and his contribution to the voice of the violin was immense. The two violin sonatas and the Viola Sonata are incredible, and do listen to 19 year old genius-the first violin sonata is 1946-lyricism in the ruins. Words can't express my gratitude to Roderick Chadwick's artistry. Outtakes here!! http://www.peter-sheppard-skaerved.com/wp-admin/post.php?post=21457&action=edit
18th June Michael Alec Rose's 'Il Ritorno' on Dartmoor
Then, early on Saturday morning, down to Dartmoor, for end/beginning point of my three-year walking/writing/painting project on Dartmoor with Michael Alec Rose, 'Il Ritorno'. To our great delight, the National Park Authority had 'taken ownership' of our crazy project, and enabled/presented an evening in the wonderful Mortonhampstead Church. I played surrounded by a spread of 30 of the paintings, plus notebooks, which marked out the research.
…and in the interval the large audience all came to leaf through them, which resulted in some rather moving discussions at the end as to which paintings people wanted to tell me about, what they identified with. The first half of the concert was mainly early music, including my version of a Pindar Ode (Pythian I) which had been an idee fixe across the week. The second half offered Michael's extraordinary 40 minute piece, which is, and I do not use the word lightly, sublime. As the vast majority of the audience were from the area, I felt, while I played, a palpable sense of 'taking ownership' emanating from the audience, and the most extraordinary quality of silence that I have ever known, which the piece, in many ways frames, the silence of the moor. There was a standing ovation and people raced up to tel the composer stories, of their experiences of this precious place, relived, revived through this extraordinary work.
17th June-Music for Alexander the Great and 'Sunken Cities' at the British Museum
On Friday I presented my biggest (maddest) incursion into the British Museum, linked to the 'Sunken Cities' exhibit. The idea was to present three simultaneous events reflecting on the idea of Alexander the Great. I invited Dr John Bailey, Veronica Doubleday,, to play Rabab, Herati etc in the Enlightment Gallery. In the Islamic Gallery, the ever-more-impressive Alice Barron, was playing with a fantastic Oud player from Lebanon, Saiel Silbak, and in the Alexander Room, working with Mihailo Trandafilovski, I played a 2-hour set of works written for me from the Balkans, and Eastern Mediterranean, incliuding 6 works especially written for the evening. The event attracted great interest – hundreds of people going between the 'stations'.
13th June Solo Concert at the Manor House on Axiotheas Steet, Nicosia, Cyprus
Thanks to Evis Sammoutis for all of this, and to Paul Pellay, Judith Bingham,Michael Alec Rose, Paul Pellay, Iannis Xenakis, Biagio Marini, Giovanni Bassano, JJ Rousseau, Pindar and Locatelli for wondful pieces!
On Monday, I was in Cyprus, to give a concert at the wonderful performing space of the Cultural Centre of the University. This is an outside venue, in the courtyard of a wonderful galleried Venetian building in the old town, but fully equipped with raked seating,lighting, pa etc. The centre piece of the evening was the Cyprus premiere of Evis Sammoutis' 'Nicosia Etudes', in the town which is inspiring them. And I also played pieces written for me by Judith Bingham, Paul Pellay (his fantastic Mozart variant-also a second performance), and works by Biber, Marini, Bassano, Locatelli, Tartini, etc. And Xenakis. In the morning, I had given the keynote for the Continuum 2016 conference at the University, which brought together architects and musicians from the Yale, Cornell, UCLA, IRCAM etc. There's a very exciting development with the Sammoutis project, which is now bringing together the Cyprus University, (our larger project has three year EU funding), with the Archicture School at Atlanta Tech, and Ithaca College.
7th June 2016 Recording Hans Werner Henze-Sonata for Viola and Piano
Audio clip: Adobe Flash Player (version 9 or above) is required to play this audio clip. Download the latest version here. You also need to have JavaScript enabled in your browser.
Henze-Sonata for Viola & Piano (1979)
Peter Sheppard Skaerved-Viola (Matthew Hardie/Richard Meares)
Roderick Chadwick-Piano
Engineer-Jonathan Haskell (Astounding Sounds)
Outtakes. Recording session 7/6/16
First Concert Day-Bergen Festival Residency 1 6 16
After a day of preparation and walking yesterday, I gave a 4hour non stop performance of Tartini and more in the fantastic church of Lepramuseet Bergen. For more info, go to :LINK
Preparing for Bergen Lepramuseet Residency 29 5 16
It strikes me, that the works that I have chosen to accompany the 30 Tartini Sonatas, and Sammoutis's  Etudes this week at the Lepramuseet in Bergen, by Xenakis, Widmann, Lachenmann, Glass, Finnissy and Henze, have all been in my hands and imagination for 20 years. This week's event, which is far from being concerts, is about reflection, about time, about silence, inspired by this extraordinary space, and the other spaces in which it has been my privilege to practise (in the broadest sense) this music over the years. LINK
Happiness in the Studio 23 May
Today, the Kreutzer Quartet had the joy of recording Michael Slayton's exquisite 'Sursum', which will be released on Parma this summer. This lovely piece was written for us four years ago, and will be the first of a number of small pieces resulting fro this collaboration.
Michael Slayton-Sursum
Audio clip: Adobe Flash Player (version 9 or above) is required to play this audio clip. Download the latest version here. You also need to have JavaScript enabled in your browser.
Outtakes (Kreutzer Quartet-Peter Sheppard Skaerved, Mihailo Trandafilovski, Clifton Harrison, Neil Heyde) 23 5 16
St John the Baptist, Aldbury, Engineer Jonathan Haskel
Two days of wonder
Two days, four world premieres, 8 Mozart Sonatas, two fabulous Victorian venues, wonderful collaborators, two pre-concert talks, lots of poetry, and at last, candlelight and friends back home. Concerts in Dover and London 20th/21st May
Three Exciting Days 19/20/21st May
SOUNDBOX May 19th 1pm. Piano Gallery, Royal Academy of Music, London
With composers David Gorton & Nigel Clarke exploring writing for string ensemble, NOT string orchestra!LINK
Maison Dieu/Town Hall, Dover 20th May 8pm Inspiration Dover
New works by Nigel Clarke, David Gorton, and my transcription of Tallis. Plus exhibition of my 'Channel Firing Sketches'
Mozart Sonatas with Daniel-Ben Pienaar, New works by Paul Pellay, David Matthews. 21st May 4pm, 8pm Wilton's Music Hall LINK
Out today-Interview on 'The Cross-eyed Pianist' 12 5 16
Pianist Frances Wilson runs a fascinating website, with a great series of interviews (which include a healthy injection from the 'Proust Questionnaire'). Here's my contribution!
Preparing for Mozart-Wilton's Music Hall-May 21st
A lifetime's work, and then you realise you have to begin again. My copy of Mozart K378, hopefully obliterating the muddle of the past-after a happy overnight of technical work. Let's face it, I just love violin practice. For Mozart Sonatas with Daniel Ben Pienaar-May 21st at Wiltons Music HallLINK
Hard at work in Munich
Back in one of my homes, Munich, rehearsing with the gang at the akademie für schöne künste (hence the view, and the snow) – Yves Savary, Kelvin Hawthorne, Jan Philip Schulze, Stefan Blum, Bettina Fass, and composer Pablo Quass. Great to back-it's been too long.
25th April 'Channel Firing' for Dover Museum goes Live
As of today: my 'Channel Firing' live on the Dover Museum Homepage. With thanks to Joanna Jones, Clare Smith, Jayne Miles, Jon Iveson, Malene Sheppard Skaerved, Marius Skaerved and all the collaborating Artists on the 'WW1 Joined Up' adventure! LINK HERE
24th April-For Rose-Choreography for Tartini
Last night, the California based choreographer Bettina Bike sent me the film of her 'For Rose' set to a movement of the Tartini 'Sonata Piccole' . it is really lovely, and I am so proud to be a small part of this!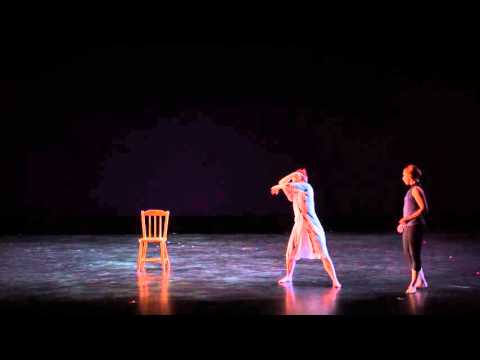 21st April 2016-Ole Bull is here!!!
it's here! The Great Violins Volume 2: The Ole Bull Amati, with the wonderful Roderick Chadwick. It's not released yet, so horses wil have to be held. With thanks to Valentine Saarmaa, who inspired this project, and Stephen Sutton at Divine Art for the vision and hard work. And a big shout out to Anders Beyer, who started my Ole Bull project (after a Messiaen concert in DK!) Here's a link to the violin in Norway, last year! Link
16th April 2016. Bach, Biber, Matteis, Tartini with Julian Perkins
15th April 2016-with composer Douglas Young
Preparation for Tartini in Bergen 10 4 16
Facing the mountain (again!). Returning to the 30 Tartini 'piccole' (and my handwriting) Sonatas for my cyclic performances at the Bergen Festival in June. With some Evis Sammoutis, Michael Finnissy, Xenakis, Glass, Lachenmann & Widmann too.Link to Festival Programme
 Back to Reicha!
Rehearsing the ASTONISHING Adagio the Op 58 with Neil Heyde, Clifton Harrison, Mihailo Trandafilovski in preparation to record Volume 4 of our complete cycle for Toccata Classics. Here's the Duo Concertant (with Aaron Shorr) http://wp.me/pH1iH-1RK
Composer at my table: Conversation & inspiration with Gloria Coates 4 4 16
I have been lucky enough to have been close friends with the wonderful American composer Gloria Coates for all my adult life. If you need convincing how fantastic she is, listen to this:
Gloria Coates – Berceuse from the Solo Sonata
Audio clip: Adobe Flash Player (version 9 or above) is required to play this audio clip. Download the latest version here. You also need to have JavaScript enabled in your browser.
Peter Sheppard Skaerved-Violin (Recorded live in Cologne)
Filming and improvising at Wilton's Music Hall with Mihailo Trandafilovski, directed by Malene Skaerved 1 4 16
 -a joyful day, with Mihailo Trandafilovski, filmed bvy Malene Sheppard Skaerved and Anna Megan McNutt at Wilton's Music Hall. Here's a link to some of the music which resulted, from some subterranean viola music and (the second on the post, some extraordinarily rhapsodic improvising from MT, while I just play a few drones)LISTEN HERE
Mozart Sonatas at Wilton's Music Hall
Absolute pleasure. Mozart Sonatas with Daniel-Ben Pienaar-rehearsing for Mozart Salons 3/4 at Wilton's Music Hall in May.LINK
Recording Thomas Simaku-in York 16 3 16
Thomas Simaku sessions in full flood and flight, here in York, with the fabulous Roderick Chadwick.for outtake to to www.peter-sheppard-skaerved.com
Outtake from Sessions happening right now!
Thomas Simaku-My Beautiful Morea
Audio clip: Adobe Flash Player (version 9 or above) is required to play this audio clip. Download the latest version here. You also need to have JavaScript enabled in your browser.
Recording Michael Alec Rose-Mornington Caprice 17 3 16
A great end to the day of recording-here are three outtakes of Michael Alec Rose's wonderful Frank Auerbach duo (dedicated to Lee Hallman) recorded with Diana Mathews today. LINK
Peter Maxwell Davies (15 3 16)
I was lucky enough to work with Peter Maxwell Davies a number of times. Here is his wonderfully mad, early quartet (and here I am, after a happy day of recording his solo violin music) . Every time we met up, there was the twinkle in the eye, the big hug, and the razor-sharp questions about what I was up to. 'There's a great spirit gone' LINK
10-3-16 Playing at Tate Britain, for Frank Auerbach
Michael Alec Rose's 'Mornington Caprice', premiered in the wonderful Frank Auerbach Show at Tate Britain-with huge thanks to Lee Hallman and Diana Mathews. (oh, and a little Locatelli).
Locatelli-Il Laberinto Armonico, facilius adius, difficilis exius
Peter Sheppard Skaerved-Violin (LO FI mobile phone recording, 10-3-16)
Audio clip: Adobe Flash Player (version 9 or above) is required to play this audio clip. Download the latest version here. You also need to have JavaScript enabled in your browser.
9-3-16 Peter Dickinson Premiere
8-3-16 Prokofiev and Stravinsky with Roderick Chadwick
7-3-16 Quintets with Michael Finnissy
4-3-16 Menuhin and his composers-the Hunt for Sound
If you would like to read the text of this talk, and links to performances by Menuhin, Busch, Szigeti, Elman, Heifetz, Powell, Enesco, and PSS, go to LINK
29th February Peter Dickinson-Air
I am going to be talking a lot about Peter Dickinson a lot this week. To start with, his lovely 'Air', at the desk with the world getting going outside. Nested palindromes, like a symmetrical prime number – but nothing cold about this music
Peter Dickinson-Air (ca.1959)
Audio clip: Adobe Flash Player (version 9 or above) is required to play this audio clip. Download the latest version here. You also need to have JavaScript enabled in your browser.
Peter Sheppard Skaerved-Violin (Girolamo Amati 1629)
Workshop Recording Wapping 29 02 16
25-2-16. Hard at work with the master: Michael Finnissy
A joyful afternoon, working with Michael Finnissy on his life-enhancing completion and reflection of/on Grieg's Piano Quintet. Thanks to Marius Skaerved for his keen eye (he has been listening to Finnissy quite literally, all of his life) . With Neil Heyde, Mihailo Trandafilovski, Clifton Harrison Link
David Matthews-Complete Quartets Volume 4 in the Guardian
22 2 16. Pleased to get a second review  in the Guardian in 4 days. This time for our recording of David Matthews quartets on Toccata Classics. Buy it now. LINK
David Lancaster-Rough Cut (Live at Wilton's Music Hall)
It was a week of David premieres. David Lancaster's 'Rough Cut' at one end, and David Gorton's 'Lachrymae' Etude at the other. Here's the Lancaster, live at Wilton's Music Hall.
David Lancaster-Rough Cut (Live at Wilton's Music Hall)
Audio clip: Adobe Flash Player (version 9 or above) is required to play this audio clip. Download the latest version here. You also need to have JavaScript enabled in your browser.
14th February 2016
Peter Sheppard Skaerved-Violin
(Niccolo Amati 1647 'Ole Bull')
18th February-Review of Cowie Quartets CD – Guardian Newspaper
Link here to Andrew Clements Review of our new disc Edward Cowie Quartets 3.4.5
Wilton's Music Hall. Mozart and David Lancaster, 14th February
Inspired by Julian Perkins and Daniel-Ben Pienaar
Inspired by masters of the keyboard. Mozart Sonatas with Daniel-Ben Pienaar tomorrow, and this morning hard at work with Julian Perkins – a week of Mozart, David Gorton, David Lancaster, Agricola, Marini, Biber, Purcell, Matteis, Torelli, Isaacus. There's standing room at the British Museum, Friday LINK
The Amati violin: three generations up close-Thursday, 11.02.2016 12:30, Royal Academy of Music  Piano Gallery
A unique opportunity to meet, and hear, three extraordinary violins, by Andrea, Girolamo and Niccolo Amati, made in 1570, 1629, and 1647. Peter Sheppard Skaerved introduces the makers, the history and the music written for these instruments, both in their own times, and in the centuries succeeding.http://www.ram.ac.uk/whats-on/event/soundbox-10
Biagio Marini, at the desk 6 2 16
Biagio Marini-Capriccio (imitation of a Lira) Op 8 (Published Venice 1627)
Peter Sheppard Skaerved-Andrea Amati 1570, Bow by Antonino Airenti 2010
Workshop Recording, at the desk Wapping 6 2 16
Audio clip: Adobe Flash Player (version 9 or above) is required to play this audio clip. Download the latest version here. You also need to have JavaScript enabled in your browser.
Back to Mozart-3 2 16 London
30th January-David Matthews Complete Quartets, Volume 4, is here!!
It's here. David Matthews Quartets Volume 4. With thanks to all involved. David himself, Mihailo Trandafilovski, Morgan Goff, Neil Heyde, Martin Anderson, David M Baker, Jonathan Haskell, Adaq Khan. Now order hard copy (great programme notes and design) or e materials from:https://toccataclassics.com/…/matthews-string-quartets-four/
29th January-Henze, and an inspiring mystery. More to follow
Practice. Perfect (and mysterious) viola for Henze-Sonata.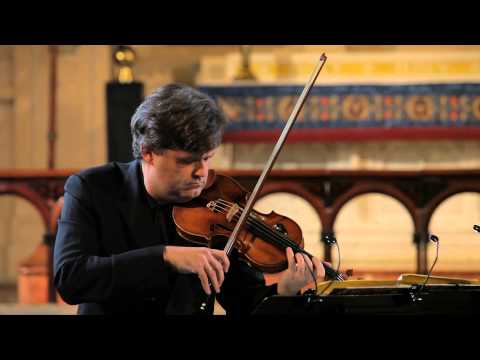 28th January-a joyful day with the Kreutzer Quartet
27th January Inspirations
Yesterday was a fantastic day. It began with a rehearsal with pianist Roderick Chadwick of Henze. This is in preparation for a recording of the Sonatas for violin and for viola, which we will make in the next couple of months for Naxos. Our focus was on the 'Sonatina', which Henze built from material from his children's opera 'Policino'. Every time that I play his music, I am astonished by the ability to evoke a complete world, and a heightened emotional state, almost immediately. The three short movements of Sonatina are a classic example of this, and Roderick's visionary approach to piano sound 'lit the blue touchpaper' of this process immediately.
The afternoon was equally full of wonder; I sat down with my colleagues from the Kreutzer Quartet to work on Michael Finnissy's wonderful piano quintet dialogues with Edvard Grieg. The session was enlivened by the presence of John Dilworth. John is one of the great makers, and it was a great privilege, that he wanted to just sit and listen to musicians at work; but it's logical too. His unique ear for sound and wood, is the result of listening.
And then, I met with composer David Gorton, to work on the latest of his Caprices for solo violin, number 8.  David's 1st Caprice was written for me to premiere in the British Museum, and this latest one will be premiered there, on the 19th February. It's based on John Dowland's Lachrymae, and a real test of graceful, modal scale playing. It's already a favourite. After such a day, I just floated home.
26th January-the joy of pracice
After a wonderful day: Matthews & Finnissy with Mihailo Trandafilovski, Clifton Harrison and Neil Heyde, and a morning practising David Gorton's Dowland Caprice and transcriptions, a calm night at the desk with Lorenziti's solo Gluck transcriptions & memory of a great day of collaboration and friendship, for company.
20th January 2016-A wonderful collaborator.
It's a great pleasure to officially welcome the spectacular American viola-player, Clifton Harrison, to the Kreutzer Quartet. We had our first public outing today, playing Mihailo Trandafilovski's 'Fibers AND Coils' at the Excel Centre. The first chance that you will have to hear us in action, will be at the Deptford Town Hall, on the 28th January, 730, playing Finnissy, David Matthews and more. Here we are, rehearsing at my home in Wapping. Concentration, conversation, tea, coffee, laughter.
On February 19th, I will be playing a concert of works linked to the Waddesdon Room at the British Museum, with the wonderful harpsichordist, Julian Perkins. Here's a link Link
14th January-Amati meets Thomas Urquhart
Today, in conversation, Benjamin Hebbert, who is always fascinating, pointed out the  similar arching in the 'Ole Bull' Nicolo Amati (1647) and a London-made violin by Thomas Urquhart (1663). We took this photo, which really makes the point.
He observes:
'The most amazing thing is that a maker in Westminster, connected to the Royal Court would have been making highly observed copies of Amatis that belonged to the royal musical establishment. Fascinating evidence of what Royal musicians at the time of Purcell would have been familiar with.'(14/1/16)
Go to Violins and violinists, for a chance to read his insightful writing on Urquhart, Charles II, and Purcell
17th January-Online release of Edward Cowie 'In Flight Music'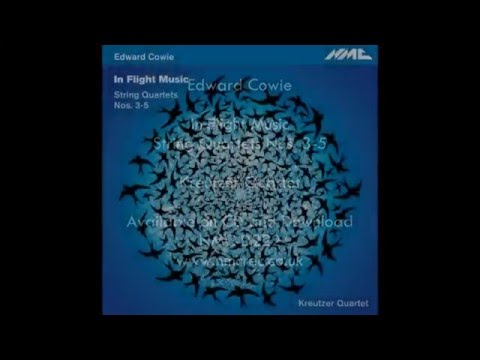 Now you can go to the NMC website to listen to/buy Edward Cowie's fantastic 3rd, 4th
http://www.nmcrec.co.uk/recording/flight-music
9th January 2016 Michael Alec Rose's 'Il Ritorno' on Dartmoor
After the Mozart concert, composer Michael Alec Rose and I caught the early train to Dartmoor to spend an inspiring, weatherbeaten day, walking, and rehearsing his 'Il Ritorno' on the Moor. The world premiere of this piece there, in June, will be presented by the National Park Authority – a truly enlightened gesture towards the music of our time. More here LINK
Mozart Sonatas at Wilton's Music Hall:
A great day:Mozart, Michael Alec Rose, at the BBC and Soundbox
Two roses: Michael Alec Rose and Gregory Rose at Soundbox, then with Daniel Ben Pienaar at BBC Broadcasting house. Listen here, from about 10′ in Mozart K 304, and the world premiere of Michael Alec Rose's 'Song' inspired by Mozart.http://www.bbc.co.uk/programmes/b06tlxvw
The Challenge of 'what is a violin'?
Thinking about the amazing things that I have learnt from so many extraordinary instruments, new and old, and I realise, that in many ways, the most liberating challenge, the instrument that made me realise, that I needed to always be open to new possibilities of what a violin is, was this one. (there's a bit from me in this article) Rehearsing in Genoa, 2007. Photo Richard Bram http://tarisio.com/…/cozio-cart…/the-paganini-cannon-violin/
A New Year! posted 6 1 16
This week starts my year off with three wonderful projects, in as many days. The pace is only likely to hot up, so it will be exciting. Tomorrow at 1230 pm I will present the first installment of Soundbox LINK. This week I am delighted to welcome back my dear friend and colleague Michael Alec Rose, talking about our walking/composing/playing/painting/writing project on Dartmoor. LINK
After Soundbox, we will meet up with the wonderful pianist Daniel-Ben Pienaar, and go over to Broadcasting House, where, at 430pm, we will play Mozart and Rose live, and talk about the first of the Wilton's Music Hall 'Mozart Salons'
Then it's back to the Royal Academy of Music, and the same evening, the opening of my exhibition (co-curated with Johanna Tapp 'Yehudi Menuhin-Journeys with a Violin' LINK
On Friday 8th, the first of our Mozart Sonata series at Wilton's Music Hall. This is absolutely my artistic home, so I am very excited to launch this fantastic new series. LINK