Welcome
'Peter Sheppard Skaerved's playing sets a gold standard.'BBC MUSIC MAGAZINE 2014
'Peter Sheppard Skaerved weaves his haunted presence as primus inter pares  into what can be heard as extended chamber music. A superb disc.' (Henze Concertos-reviewed in Gramophone Magazine July 2015)
I am delighted to answer-just use the 'Contact' link. It is incredibly useful for me to be able to hear responses, ideas and suggestions, so I really appreciate them!
Brahms, Ligeti … French Gothic. Nikosia 4th October
Nigel Clarke-Music for 13 Strings!. 1st October
it's here! Nigel Clarke, new disc for Toccata-with Malene Sheppard Skaerved, Rousseau Sébastien, many thanks to Martin Anderson and Toccata Classics, to Jonathan Haskell, and the wonderful Longbow. And so important, to Joanna Jones and Clare Smith at Dover Arts Development! Official Release date October 2nd.Link
Sibelius on a beautiful day. 29th September
A beautiful day. A breath of Sibelius. 'Evening in Spring', with I Solisti di Zagreb http://www.peter-sheppard-skaerved.com/2011/07/sibelius-country-scenery-evening-in-the-spring/
25th September-Listening to the inspiring composer Laura Bowler talking about her work. 
Here's a film of her String Quartet 'Threatre of Cruelty'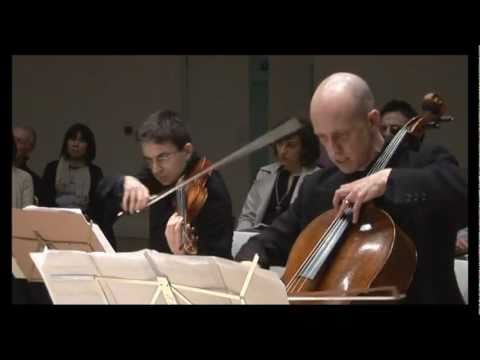 23rd September – an astonishing day, recording all 27 of Edward Cowie's wonderful 'Birdsong Bagatelles'
Working with composer Edward Cowie is one of my great joys. Recording all of his 27 quartet bagatelles, yesterday in one 9 hour session was just astonishing. With Mihailo Trandafilovski, Neil Heyde and Morgan Goff.  One of the great musical responses to the natural world, and a unique celebration of British birds! Here's the Song Thrush, and link to outtakes from the day. LINK
Edward Cowie-'Song Thrush' from Birdsong Bagatelles (Quartet No 5)  Kreutzer Quartet  (Unedited outtake, 23 9 15)
Audio clip: Adobe Flash Player (version 9 or above) is required to play this audio clip. Download the latest version here. You also need to have JavaScript enabled in your browser.
20th September 2015 – Montana Taylor's Blues-David Matthews
Peter Sheppard Skaerved-Violin (Stradivari 1734)
Aaron Shorr-Piano
Audio clip: Adobe Flash Player (version 9 or above) is required to play this audio clip. Download the latest version here. You also need to have JavaScript enabled in your browser.
Live performance 1999 Canterbury (lofi digital transfer from tape)
The first work which David Matthews wrote for me was a reworking of his movement for oboe, 'Montana Taylor's Blues'. I premiered it on the South Bank in 1996, and I love it dearly – not least because it marks the beginning of a lifetime collaboration with David, resulting in countless new works, adventures and friendship. (The premiere was given with Jorg Widmann playing piano)
David told me that the reason that he was drawn to the work of Montana Taylor was that he perceived something Schubert-ian in the harmony, the timing and the touch of the blues on which this piece was based. This was the first of many conversations that we would have about the relationship, the osmosis, even the disforia, between composition and arrangement (and of course the many arrangements which David has since made for me, of Bach, Beethoven, Schumann, Scriabin, and much more).
Torelli, Ole Bull, Tartini, Gregory Rose, Sadie Harrison, Mateis, Michael Alec Rose, Nigel Clarke, and David Matthews in Nashville
September 3rd A small Elgar Discovery
Mihailo Trandafilovski-Arc-en-ciel
I am constantly overwhelmed by the rich languages of the composers with whom it is my privilege to work. Here, playing his 'Arc-en-ciel' with my great friend Mihailo Trandafilovski-part of his new Innova release 'Five'. Violinists-take the Trandafilovski challenge….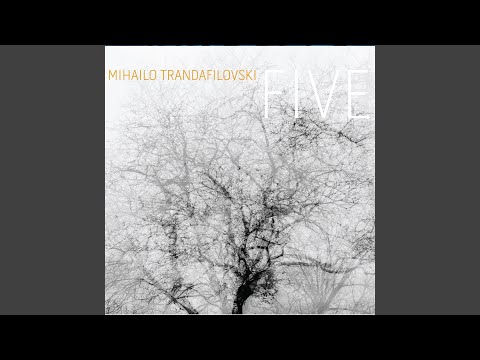 Working with Gregory Rose 26 8 15
A wonderful morning working with Gregory Rose? on his 'Three Miniatures' (2015), which I will premiere on Friday at the NPG. More on this to follow. Link
First reaction: Sadie Harrison Disc Reviewed in the Guardian 22/8/15
Very pleased for this first review of the very new Sadie Harrison disc in the Guardian! LINK
New Release-collaborating on String Ensemble works with Nigel Clarke. 23 7 16
For three decades the English composer Nigel Clarke (born Calcutta in 1960) has worked in close collaboration with the violinist Peter Sheppard Skærved. His engaging and energetic music often takes its cue from a dramatic or poetic impulse, here featuring two tributes to Edith Cavell, the British nurse shot in the First World War, two musical portraits of the town of Dover. 'Parnassus', the first piece to result from this collaboration, initiated a series of pieces for string ensemble, most recently for their virtuoso 'Longbow' collective.
With Gloria Coates-London 15 July 2015
Gloria Coates-Live in Munich 21st June 2015 Gasteig
Kreutzer Quartet (Peter Sheppard Skaerved-Mihailo Trandafilovski-Morgan Goff-Neil Heyde)
Roderick Chadwick-Piano
Quartet 9
1.
Audio clip: Adobe Flash Player (version 9 or above) is required to play this audio clip. Download the latest version here. You also need to have JavaScript enabled in your browser.
2.
Audio clip: Adobe Flash Player (version 9 or above) is required to play this audio clip. Download the latest version here. You also need to have JavaScript enabled in your browser.
8th July, 'Barnstorming with Ole Bull' at Wilton's Music Hall
Follow the link!
http://wiltons.org.uk/whatson/76-barnstorming-with-ole-bull-maverick-virtuoso
Recording Nigel Clarke-works for String Ensemble, directing Longbow. 30 6 15
Longbow -Director/Peter Sheppard Skaerved, Mihailo Trandafilovski, Aisha Orazbayeva, Midori Komachi, Alice Barron, Annabelle Berthome Reynolds, Sara Cubarsi, Shulah Oliver, Morgan Goff, Diana Mathews, Evie Heyde, Valerie Welbanks, Rachel Meerloo.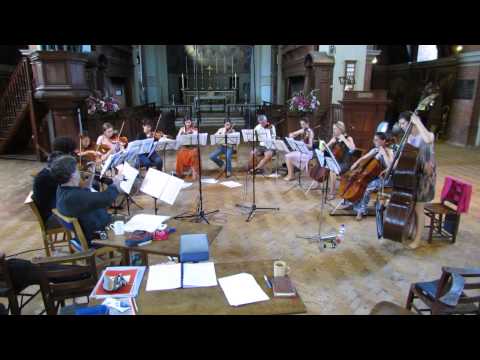 DNA Project-Article in the Daily Beast
 This just appeared in the Daily Beast-wonderfully coherent stuff from Charlotte Jarvis and Nick Goldman, and inchoate blabbering from me (predictably). But proud of it, none the same! With thanks to Mihailo Trandafilovski, Neil Heyde, Morgan Goff.Link to article. Link to the project
David Matthews-Solo Sonatina re-emerges!
A wonderful morning working with David Matthews on his very Early Sonatina for solo violin, which I persuaded him to let me play (it was withdrawn-and I found a copy in Travis and Emery). A fantastic piece, full of so much of what was to come, particularly the epic 5th Quartet! http://www.toccataclassics.com/cddetail.php?CN=TOCC0059
Three Days of David Gorton and Dowland 23-25th June-London
Kreutzer Quartet and Roderick Chadwick premiere Gloria Coates in Munich 21st June
This Sunday, the latest stage of our long, wondrous journey with the great Gloria Coates-the premiere of her new Quintet in Munich-More info here!
Great Writing-Read Paul Pellay, on Beethoven, Redgate, and Webern 17th June 2015
'And that is really why I may not be "Beethovened out" after all. I just needed to have him seize me once more by the scruff of the neck and talk some "anti-sense" to me. READ ON!!!!-LINK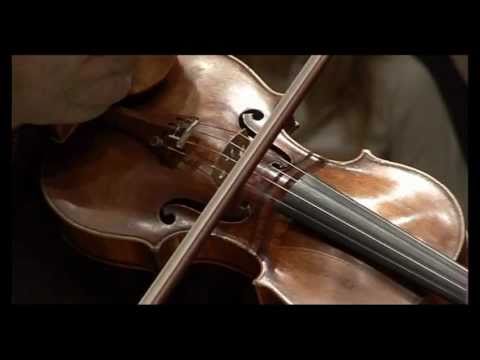 16th June-Kreutzer Quartet at Wilton's Music Hall
12th June Music at the Spheres. Kreutzer Quartet with Artist Charlotte Jarvis and Mathematician Dr Nick Goldman
Bubbles, DNA, Quartets. An inspiring afternoon and evening, with Charlotte Jarvis, Mihailo Trandafilovski, Morgan Goff, Neil Heyde, Dr Nick Goldman. Music of the Spheres at Dilston Grove. Link for more photos by Marius Skaerved and recordings
9th June-New, not so new and very old, in York!
Tomorrow-in York. Not only workshopping 6 fascinating new works, but performing pieces by my long time collaborators, Sadie Harrison, Nigel Clarke, Thomas Simaku, David Gorton. Here's a short post about my work with them all, and you will find lots of recordings and films of the pieces which they have written for me if you search the site. More here!
Ole Bull's Amati, back in Norway
I am in Bergen, the home of Ole Bull and Edvard Grieg, and with me, I have the astonishing 1647 Niccolo Amati he bought in 1861, and called his 'Pearl'. On the 26th May, I played the first notes to be heard on this violin in Norway, since his death in 1880-at the beautiful Trolsalen at Trolhaugen-Grieg's House. On the 27th, the violin was reuinited with Bull's one surviving bow, owned by his the great grandson of his brother. To find out more, go to: LINK
25-5-15 
More inspiration, works selected following the Contemporary Music Research Centre at the University of York national call for works;  New solo violin pieces by John Cummins, E. Ekmektsoglou, Will Hunt, Joel Jarventausta, David Lancaster, Neil Tòmas Smith, and Jake Steeper. Link
24 5 15-A rich morning of practice and preparation. 
A rich morning-working on Ole Bull for this week's concerts in Bergen, and preparing sets of parts for two exciting recordings, David Gorton?s fantastic new 'Lachrymae Variations', and Nigel Clarke?'s 'Parnassus', where it all started. Still as obsessed with what string instruments can do, as I was in my first year at RAM.http://www.peter-sheppard-skaerved.com/2014/05/nigel-clarke-parnassus/
Two premieres and Beethoven at Wilton's Music Hall 13 5 15
Ole Bull's 'Pearl' in public for the first time in a century
Today at the Royal Academy of Music Museum, in introduced the extraordinary 1647 Niccolo Amati. To hear extracts from the recording made yesterday on this violin, go to:LINK
New release-Mihailo Trandafilovski 'Five'. Violin Duo, Clarinet Quintet, Piano Cycle, Cello Duos, and a ground breaking work for the Kreutzers and the New London Chamber Choir
This just in-wonderfully presented disc of Mihailo Trandafilovski's music! With thanks to all the fantastic team on this recording-the team at INNOVA, NLCC, Roderick Chadwick, Neil Heyde, Evie Heyde, Morgan Goff, Roger Heaton, Aidan Oliver, Jonathan Haskell, Morgan Roberts, Graham Williams, Elo Masing, Marius Skaerved, Simon Weir, and a shout out to Minjas Zugik! Now go and buy it here. Astonishing, elemental music, which it's a joy to be a part of! http://www.innova.mu/albums/mihailo-trandafilovski/five
Results of the University of York 'Call for Works'
New works for solo violin have been selected by William Hunt, Neil Smith, Joel Jarventausta, David Lancaster,  John Cummin, and  Emmanouil Ekmektsoglou, which I will workshop and perform at the National Centre for Early Music in York on June 9th. Many thanks to all at the York Music Department, especially Thomas Simaku, for masterminding and running this exciting project!
30th April With David Matthews- Opening the Workshop Door
An inspiring day working with David Matthews on his new '15 Preludes'. David, to date, and according to my count, has written more well over 30 works for solo violin….all of which are wonderful. Here, the composer's workshop wide open, his comfortable work room in North London. Tomorrow, we are playing his Beethoven transcriptions at the Michael Tippett Centre. Link
Ole Bull's 1647 Amati
What has this violin got to do with a street in Wapping, Madison Wisconsin, and a Norwegian Patriot?. On the 12th May I will be talking about it at SOUNDBOX. Tuesday 12th May 1230pm Royal Academy of Music Museum-String Gallery-Admission Free
Ole Bull-Et Saeterbesog (i-phone recording, courtesy of Marius Skaerved) 4 3 15 (Peter Sheppard Skaerved-workshop recording, on the 1647 Ole Bull Amati)
Audio clip: Adobe Flash Player (version 9 or above) is required to play this audio clip. Download the latest version here. You also need to have JavaScript enabled in your browser.