Welcome
Welcome to my Website. If you have any questions, I am delighted to answer-just use the 'Contact' link. It is incredible useful for me to be able to hear responses, ideas and suggestions, so I really appreciate them!
21st May 1230 Royal Academy of Music Museum SOUNBOX Admission Free
More Ole Bull reseach-exploring the results of my last trip to Ole Bull's house, in April, LINK
News of the Day-Victoria and Albert 'Cast Courts' Film is online! Go to:LINK
This week-rehearsing Jeremy Dale Roberts wonderful String Quintet!
Anton Reicha-Quartet Op 49 No 2 in D Major
(May 7th 2013), the Kreutzer Quartet recorded this incredible work in the St John the Baptist, Aldbury-our recording 'home'
Here are outtakes of this extraordinary piece! The finished recording will be released on the Toccata Label. (more on this project at LINK)
Anton Reicha-D Major Quartet op 49 No 2 OUTTAKES (Peter Sheppard Skaerved-Stradivari 1698, Mihailo Trandafilovski-Stradivari 1708, Morgan Goff-Daniel Parker 1715, Neil Heyde-Vuillaume 1840)
Allegro ma non troppo

Audio clip: Adobe Flash Player (version 9 or above) is required to play this audio clip. Download the latest version here. You also need to have JavaScript enabled in your browser.

Adagio

Audio clip: Adobe Flash Player (version 9 or above) is required to play this audio clip. Download the latest version here. You also need to have JavaScript enabled in your browser.

Menuetto

Audio clip: Adobe Flash Player (version 9 or above) is required to play this audio clip. Download the latest version here. You also need to have JavaScript enabled in your browser.

Allegro

Audio clip: Adobe Flash Player (version 9 or above) is required to play this audio clip. Download the latest version here. You also need to have JavaScript enabled in your browser.
The Caprices Project-2pm and 6pm. David Josefowitz Hall, Royal Academy of Music 3rd May
Friday  the RAM-the Caprices Project. 2pm and 6pm in the David Josefowitz Hall. An amazing  afternoon!
Here's a Trandafilovski working sketch, to set the workshop mood-with music and performers-Paul Pellay, Sadie Harrison, Diana Mathews, Janes Wicks, David Gorton, Mihailo Trandafilovski, Sadie Fields, Maya Kadish, Michael Hersch, Paul West-Osterfield, Ansgar Beste, Nigel Clarke, Haflidi Hallgrimsson, Robert Szymanek, Benjamin Buchanan, William Cole, Anthony Friend, Uilleac Whelan, Judith Bingham, Richard Causton, Pavel Novak….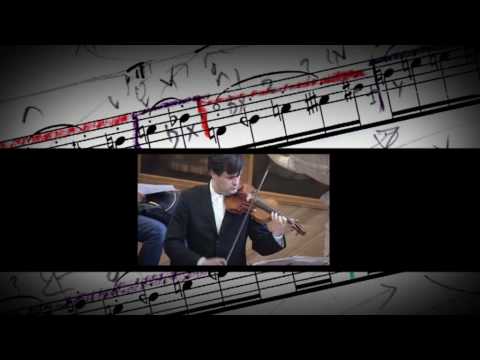 Nicola Matteis, Andrea Amati, St Michael's Cornhill 2nd May 2013
Today, I spent three idyllic hours working in astonishing architecture, acoustic, and atmosphere of St Michaels Cornhill. This is moving towards a project, bringing together the music of Nicola Matteis  in a space which seems right, and the exploration of the ca 1560-70 Amati which I am playing.
Workshop recordings-Peter Sheppard Skaerved-St Michael's Cornhill 2nd May 2013 (Andrea Amati ca. 1560-70, Antonino Airenti 'Biber model bow' 2011)
Audio clip: Adobe Flash Player (version 9 or above) is required to play this audio clip. Download the latest version here. You also need to have JavaScript enabled in your browser.
Nicola Matteis-G Major Prelude
Audio clip: Adobe Flash Player (version 9 or above) is required to play this audio clip. Download the latest version here. You also need to have JavaScript enabled in your browser.
Nicola Matteis-D minor Fantasia
Audio clip: Adobe Flash Player (version 9 or above) is required to play this audio clip. Download the latest version here. You also need to have JavaScript enabled in your browser.
Nicola Matteis-Alemanda ad imitatione d'un tartaglia (the stammerer-Commedia dell'Arte character)
Audio clip: Adobe Flash Player (version 9 or above) is required to play this audio clip. Download the latest version here. You also need to have JavaScript enabled in your browser.
Il Russignolo(the Nightingale)
Sunday April 28th-Andrea Amati meet's Johannes Jacob Walther's Hortus Chelicus
Audio clip: Adobe Flash Player (version 9 or above) is required to play this audio clip. Download the latest version here. You also need to have JavaScript enabled in your browser.
Workshop recording, on the ca.1560-70 Andrea Amati. Extact from Johannes Jacob Walther-Serenata a un Coro di Violini, Organo Tremolante, Chitarrino, Piva, Due Trombe e Timpani, Lira Tedesca et Harpa smorsat-Per Un Violino Solo
NEW! I am pleased to announce a drive to raise funds to record Hans Werber Henze's wonderful Il Vitalino Radoppiato LINK
Getting ready for Reicha-complete Quartets, disc two and three LINK
Two Weeks, Two Soundboxes, early Faure, late Faure
1230 April 23rd Royal Academy of Music Museum.
Peter Sheppard and Roy Howat discuss and play Faure's astonishing 1st Violin Sonata.
1230 April 30th Royal Academy of Music Museum.
Peter Sheppard and Roy Howat discuss and play Faure's astonishing 2nd Violin Sonata.
In the rehearsal room. Peter and Roy hard at work on the 14th April 2013, on the 1st Sonata:
2nd Movement: on Dolce, on voicing:
Audio clip: Adobe Flash Player (version 9 or above) is required to play this audio clip. Download the latest version here. You also need to have JavaScript enabled in your browser.
Berceuse: on Ysaye and Rubato
Audio clip: Adobe Flash Player (version 9 or above) is required to play this audio clip. Download the latest version here. You also need to have JavaScript enabled in your browser.
30th March-Work is underway to release the second volume of Henze concertos. This will consist of a new recording of 'Il Vitalino Raddopiato', which was the very first piece that I worked on with the composer, and the archive recording of the performance of the 2nd Concerto, which Henze conducted, with Parnassus Ensemble, at the the Barbican. An astonishing ensemble performance. Here is a sneak peak of the end-with a particularly violent duet with trombonist Justin Thorogood.
Hans Werner Henze-2nd Violin Concerto (conclusion). Conducted-Hans Werner Henze, Violin-Peter Sheppard Skaerved (Hill 1900). Parnassus Ensemble London 1991

Audio clip: Adobe Flash Player (version 9 or above) is required to play this audio clip. Download the latest version here. You also need to have JavaScript enabled in your browser.
27th March-London. Reicha Continues! In May we will make the third disc in the cycle, of Quartets Op 49 2 & 3. Today we worked through Op 49 No 2, in a rehearsal in central London. This is just a rough workshop recording of the Adagio, the 2nd Movement of this D major Quartet. Quite astonishing music, and a joy to rehearse with such colleagues/friends-Reicha-Adagio Op 49 No2.

Audio clip: Adobe Flash Player (version 9 or above) is required to play this audio clip. Download the latest version here. You also need to have JavaScript enabled in your browser.
Outtakes! Here's just a hint at the fun we are having with this music.
27th March 2013 'A Year With Paganini' Article in the 'Strings Magazine'
It's just out today, and if you are not in the US, you can read it online hear. Then go and buy it!!!
Recording-20-3 2013 (Outtakes) Aldbury Parish Church (Engineer-Jonathan Haskell)
Henry Purcell- G minor Prelude
Audio clip: Adobe Flash Player (version 9 or above) is required to play this audio clip. Download the latest version here. You also need to have JavaScript enabled in your browser.
Nicola Cosimi-A major Prelude
Audio clip: Adobe Flash Player (version 9 or above) is required to play this audio clip. Download the latest version here. You also need to have JavaScript enabled in your browser.
Peter Sheppard Skaerved-Violin (Antonio Stradivari 1698 'Joachim', Bow-Antonino Airenti (Biber Model)
Today, a wonderful Soundbox with dear friends, talking about composition, collaboration and inspiration. Such a joy to have Sadie Harrison (LINK), and Paul Osterfield together in conversation (LINK)