Welcome
I am delighted to answer-just use the 'Contact' link. It is incredibly useful for me to be able to hear responses, ideas and suggestions, so I really appreciate them
Biagio Marini, at the desk 6 2 16
Biagio Marini-Capriccio (imitation of a Lira) Op 8 (Published Venice 1627)
Peter Sheppard Skaerved-Andrea Amati 1570, Bow by Antonino Airenti 2010
Workshop Recording, at the desk Wapping 6 2 16
Audio clip: Adobe Flash Player (version 9 or above) is required to play this audio clip. Download the latest version here. You also need to have JavaScript enabled in your browser.
Back to Mozart-3 2 16 London
30th January-David Matthews Complete Quartets, Volume 4, is here!!
It's here. David Matthews Quartets Volume 4. With thanks to all involved. David himself, Mihailo Trandafilovski, Morgan Goff, Neil Heyde, Martin Anderson, David M Baker, Jonathan Haskell, Adaq Khan. Now order hard copy (great programme notes and design) or e materials from:https://toccataclassics.com/…/matthews-string-quartets-four/
29th January-Henze, and an inspiring mystery. More to follow
Practice. Perfect (and mysterious) viola for Henze-Sonata.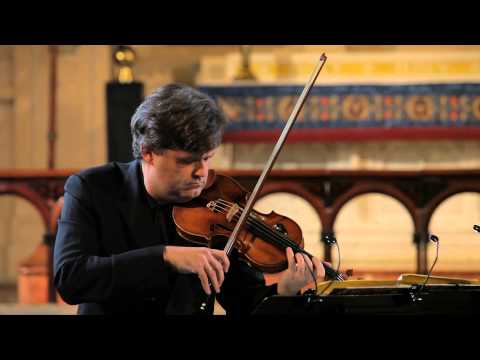 28th January-a joyful day with the Kreutzer Quartet
27th January Inspirations
Yesterday was a fantastic day. It began with a rehearsal with pianist Roderick Chadwick of Henze. This is in preparation for a recording of the Sonatas for violin and for viola, which we will make in the next couple of months for Naxos. Our focus was on the 'Sonatina', which Henze built from material from his children's opera 'Policino'. Every time that I play his music, I am astonished by the ability to evoke a complete world, and a heightened emotional state, almost immediately. The three short movements of Sonatina are a classic example of this, and Roderick's visionary approach to piano sound 'lit the blue touchpaper' of this process immediately.
The afternoon was equally full of wonder; I sat down with my colleagues from the Kreutzer Quartet to work on Michael Finnissy's wonderful piano quintet dialogues with Edvard Grieg. The session was enlivened by the presence of John Dilworth. John is one of the great makers, and it was a great privilege, that he wanted to just sit and listen to musicians at work; but it's logical too. His unique ear for sound and wood, is the result of listening.
And then, I met with composer David Gorton, to work on the latest of his Caprices for solo violin, number 8.  David's 1st Caprice was written for me to premiere in the British Museum, and this latest one will be premiered there, on the 19th February. It's based on John Dowland's Lachrymae, and a real test of graceful, modal scale playing. It's already a favourite. After such a day, I just floated home.
26th January-the joy of pracice
After a wonderful day: Matthews & Finnissy with Mihailo Trandafilovski, Clifton Harrison and Neil Heyde, and a morning practising David Gorton's Dowland Caprice and transcriptions, a calm night at the desk with Lorenziti's solo Gluck transcriptions & memory of a great day of collaboration and friendship, for company.
20th January 2016-A wonderful collaborator.
It's a great pleasure to officially welcome the spectacular American viola-player, Clifton Harrison, to the Kreutzer Quartet. We had our first public outing today, playing Mihailo Trandafilovski's 'Fibers AND Coils' at the Excel Centre. The first chance that you will have to hear us in action, will be at the Deptford Town Hall, on the 28th January, 730, playing Finnissy, David Matthews and more. Here we are, rehearsing at my home in Wapping. Concentration, conversation, tea, coffee, laughter.
On February 19th, I will be playing a concert of works linked to the Waddesdon Room at the British Museum, with the wonderful harpsichordist, Julian Perkins. Here's a link Link
14th January-Amati meets Thomas Urquhart
Today, in conversation, Benjamin Hebbert, who is always fascinating, pointed out the  similar arching in the 'Ole Bull' Nicolo Amati (1647) and a London-made violin by Thomas Urquhart (1663). We took this photo, which really makes the point.
He observes:
'The most amazing thing is that a maker in Westminster, connected to the Royal Court would have been making highly observed copies of Amatis that belonged to the royal musical establishment. Fascinating evidence of what Royal musicians at the time of Purcell would have been familiar with.'(14/1/16)
Go to Violins and violinists, for a chance to read his insightful writing on Urquhart, Charles II, and Purcell
17th January-Online release of Edward Cowie 'In Flight Music'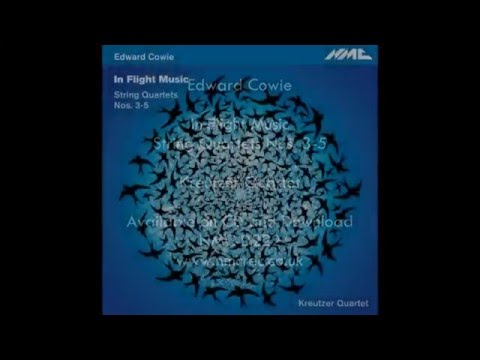 Now you can go to the NMC website to listen to/buy Edward Cowie's fantastic 3rd, 4th
http://www.nmcrec.co.uk/recording/flight-music
9th January 2016 Michael Alec Rose's 'Il Ritorno' on Dartmoor
After the Mozart concert, composer Michael Alec Rose and I caught the early train to Dartmoor to spend an inspiring, weatherbeaten day, walking, and rehearsing his 'Il Ritorno' on the Moor. The world premiere of this piece there, in June, will be presented by the National Park Authority – a truly enlightened gesture towards the music of our time. More here LINK
Mozart Sonatas at Wilton's Music Hall:
A great day:Mozart, Michael Alec Rose, at the BBC and Soundbox
Two roses: Michael Alec Rose and Gregory Rose at Soundbox, then with Daniel Ben Pienaar at BBC Broadcasting house. Listen here, from about 10′ in Mozart K 304, and the world premiere of Michael Alec Rose's 'Song' inspired by Mozart.http://www.bbc.co.uk/programmes/b06tlxvw
The Challenge of 'what is a violin'?
Thinking about the amazing things that I have learnt from so many extraordinary instruments, new and old, and I realise, that in many ways, the most liberating challenge, the instrument that made me realise, that I needed to always be open to new possibilities of what a violin is, was this one. (there's a bit from me in this article) Rehearsing in Genoa, 2007. Photo Richard Bram http://tarisio.com/…/cozio-cart…/the-paganini-cannon-violin/
A New Year! posted 6 1 16
This week starts my year off with three wonderful projects, in as many days. The pace is only likely to hot up, so it will be exciting. Tomorrow at 1230 pm I will present the first installment of Soundbox LINK. This week I am delighted to welcome back my dear friend and colleague Michael Alec Rose, talking about our walking/composing/playing/painting/writing project on Dartmoor. LINK
After Soundbox, we will meet up with the wonderful pianist Daniel-Ben Pienaar, and go over to Broadcasting House, where, at 430pm, we will play Mozart and Rose live, and talk about the first of the Wilton's Music Hall 'Mozart Salons'
Then it's back to the Royal Academy of Music, and the same evening, the opening of my exhibition (co-curated with Johanna Tapp 'Yehudi Menuhin-Journeys with a Violin' LINK
On Friday 8th, the first of our Mozart Sonata series at Wilton's Music Hall. This is absolutely my artistic home, so I am very excited to launch this fantastic new series. LINK